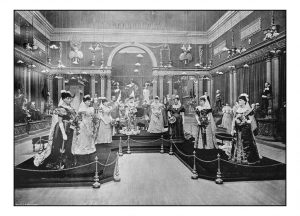 London is situated at the heart of UK and is, undoubtedly, one of the most famous cities not only in the UK but also in the rest of the world. Here are two must visit places:
Madame Tussauds London
Madame Tussauds is a famous wax museum where you will see some of the most famous and well-known celebrities from their respective fields. If your statue is inducted in the museum, it is a matter of great honour. You can see cricketing great Sachin Tendulkar, Prince Harry with his wife, Shakespeare, Lady Gaga, and more. These people are not only famous but also influential in their own right.
The Shard
The Shard is one of the tallest buildings in the world, but that is not all what it is. The design and construction is a nothing short of an engineering marvel. It is an iconic building, to say the least, and the view from atop is nothing short of a breath taking experience. It offers views from 64 kms above ground level and you can easily see the whole of London in a single glimpse. There is an observation deck for visitors.