You will never hear it often enough; get your lazy self off that couch and go out! Anywhere will do. Walk around your neighbourhood. Pick up that rusty bicycle and pedal across your town. Start the car and go and have lunch with that friend you keep promising to visit. Check the train schedules and go to the other end of the country. Book a flight and enjoy some sun in a remote, exotic destination. Be daring!
In this day and age, travelling has become common-place. From commuting to business trips to vacations, the world population is endlessly moving around. And because of that, travelling has become more accessible, and more affordable, than ever. Gone are the days of meticulous planning. A few mouse clicks and you have booked flights, hotels, rental cars and tours on the other side of the world; add to that the best price available, thanks to all the price-comparison software on offer. Plus, there are fewer formalities to spoil your day. The European Union may have its downsides, but the free circulation of its citizens is definitely not one of them. And, it is quite handy to cross half a dozen borders without the need to exchange currency (typically at ransom-like rates!).
So go ahead. Take your loved one for a weekend in Paris. Walk around its charming streets next to the Seine, visit the Louvre, shop around the exclusive fashion shops, have dinner in a lovely restaurant (don't miss the wine!) and climb the Eiffel Tower, for a unique experience.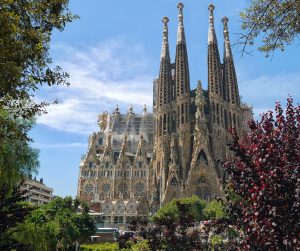 Or gather that bunch of crazy friends your mother kept advising you not to mingle with, and fly away to Munich's Oktoberfest. Marching bands, thousands, (actually millions), of people, just having fun, lots of singing, dancing, eating and laughing, all the while holding a huge mug of beer in your hand.
What about a visit to Rome? Apart from the magnificent Colosseum, or the imposing Vatican City, there's also a multitude of churches and museums to see, the Trevi Fountain to make a wish at, a Vespa ride around narrow streets (better put on motorcycle helmets for this one, because traffic in Italy is, well, intense…) to take, and plenty of Italian ice cream to savour.
Or take the family to Barcelona. Whether art lovers or not, the Sagrada Familia won't fail to impress everyone. A walk through Las Ramblas will make for a full day of discovery as well, and a short detour into the old neighbourhood can be squeezed in at will. A few hours at the beach, and a visit to one or two famed bars, will round up a couple of days of entertainment.
So stop making excuses, and get going!