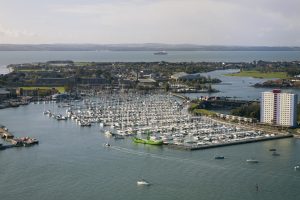 Traveling can be an expensive affair, especially if you are looking for a long summer vacation. This is why we have prepared this list of 5 affordable locations in the UK that you can travel to on a budget.
The English Riviera
The beautiful Bay of South Devon is a great place to create new memories of your vacation. Some of the attractions in the area have also won awards in the past. The beautiful and warm sandy beaches are very inviting. This is a great spot for a romantic getaway. There is a small miniature village in the area where you will find amazing landscapes and gardens. Wait until night for the light show.
West Norfolk
There is a small town called King's Lynn. It was named so for the kings who lived here in their fortresses. You will find a number of heritage sites with historic buildings in the area that are waiting to be explored by you.
The area is so famous that even the Queen of England has spent her Christmas in the city. There are a number of resorts and hotels to choose from. The beaches are scenic and the food is amazing.
Pentewan
The Pentewan Sands is one of the most beautiful beaches in the world. It is situated on the south side of Cornwall's coast. You can live in the clubhouse that is open all year round and comes fully furnished with swimming pools and entertainment zones. There are watersports to take part in, and beach-side restaurants to satisfy your hunger. Overall, it is a great place to spend the weekend with your friends and family members.
Gosport
This is for those people who like their vacations and holidays to be full of activities. There are many naval ships anchored here, some of them are even warships. The waterfront runs over 24 miles while the beach area is filled with many water sports activities, go-karting, helicopter rides, cycling, walking and jogging trails, and even ice skating.
The Gosports is a heaven for sports lovers. There are a number of specialty restaurants to choose from and the food is simply amazing.
North Tyneside
North Tyneside is situated in Newcastle which was recently awarded for being the number one place to holiday in 2018. After Gosport, this is another place which offers an amazing opportunity to have an action-packed and adventurous holiday.
There are plenty of good spots for surfing, kayaking, fishing, and wind-surfing. The rich marine life means this is also a great place to sample some sea-food. Newcastle is itself a place worth visiting and usually takes an entire day to explore.
In the next post, we will explore some more places to explore during your visit to the UK.